Cost-effective IoT deployment.
M2M SIM plans
Our low cost M2M SIM plans allow you to scale your IoT deployments cost-effectively as your business grows. We partner with 400+ networks across 200+ countries, so regardless of where in the world you require IoT connectivity, we have an affordable solution for your unique project. Our SIMs start from 50p/SIM per month.
Dedicated account manager
"The best customer service & reliable network service delivery" – Nortrak Ltd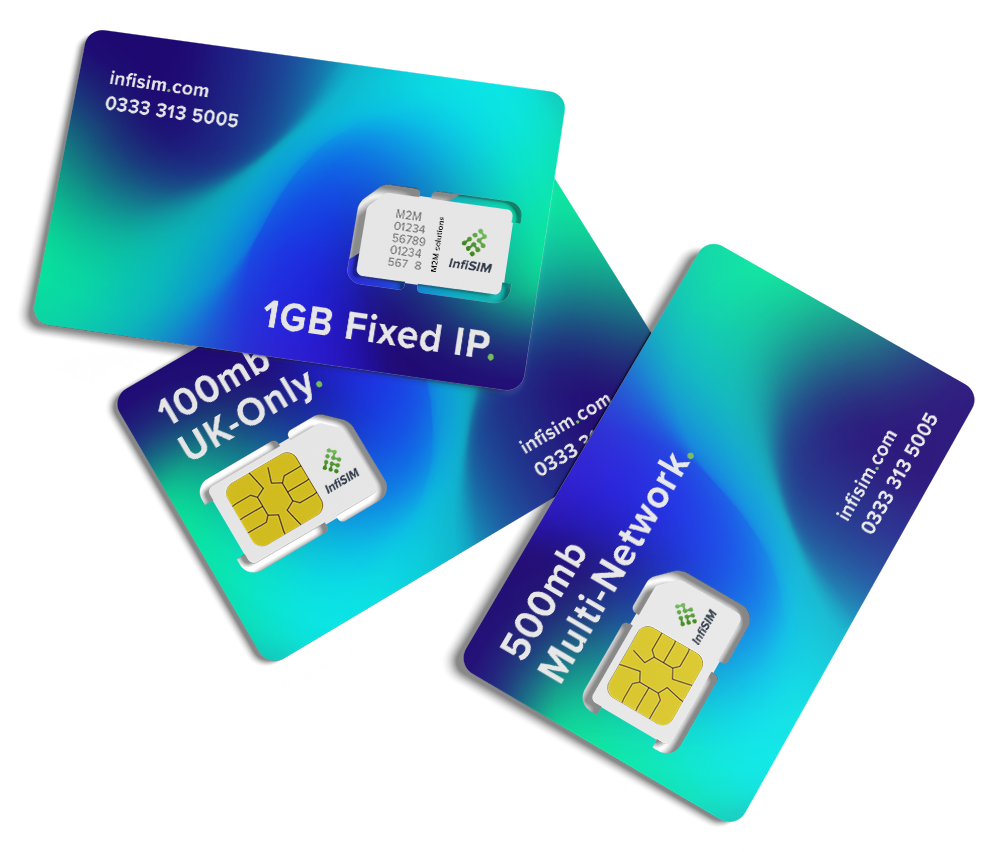 Don't settle for second best.
Multi-network connectivity for maximum coverage
Our M2M SIMs automatically connect to the strongest available network, meaning that you'll have full confidence in your SIMs when it comes to up-time and connection speeds wherever they are operating. Our multi-network roaming SIMs are also available in industrial form factors, allowing for connectivity in extreme temperatures or hostile environments.
Difference between M2M SIM plans & IoT SIM plans
We're often asked what the difference is between M2M SIM plans and IoT SIM card plans, however they are actually exactly the same thing. Machine to Machine communication (M2M) is the type of connectivity that enables IoT devices to communicate with one another. Different providers prefer to use different terminology for their SIM solutions, but here at InfiSIM, we use both for maximum transparency.
Choose any form factor with our M2M SIM plans
Different devices require M2M SIMs with different form factors. At InfiSIM, all of our SIMs are available in a range of sizes to ensure compatibility with all of your IoT devices.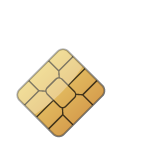 Mini SIM (2FF)

Micro SIM (3FF)

Nano SIM (4FF)

Embedded SIM (MFF2)
Avoid overconsuming data.
One plan for all your SIMs – aggregated data
Reduce the risk of overusing data by aggregating your monthly allowance across your entire SIM estate, regardless of whether you have 5 or 5000 IoT devices. We have the infrastructure and expertise to help you deploy at scale whilst keeping your costs to a minimum.
Take control of your IoT.
When deploying your IoT SIMs it's important to have a solution in place for you to manage them. Our NOVA IoT SIM management platform will allow you to stay in control of your M2M SIMs from anywhere in the world, from almost any device.
What devices are compatible with our M2M SIM plans?
Our M2M SIMs deliver connectivity to a wide range of IoT applications and devices. These can range from payment terminals, smart devices, vehicles, vending machines, processing machinery, weather probes and even medical devices.
Suitable for a wide range of applications.
Our SIMs support a range of businesses operating across the globe, covering a variety of different sectors. Here are just some examples of industries were our SIMs are being used:
Explore even more industries that are utilising IoT connectivity

RGIS Inventur Spezialisten GmbH
"As a company that relies heavily on M2M connectivity, we were constantly dealing with unreliable service and high costs from our previous providers. InfiSIM rose to the challenge when called upon, delivering exceptional solutions that eliminated the previous struggles we faced. Despite our location in Germany and operations across Europe, InfiSIM's service and seamless shipping ensures smooth connectivity at all times. Since switching to InfiSIM, we've seen a significant improvement in both reliability and cost efficiency. The team at InfiSIM is top-notch. They are knowledgeable, responsive, and always willing to go the extra mile to ensure our needs are met. Their fully-managed service has been a major asset, as it allows us to focus on our core business while they handle the connectivity aspect. If you're looking for a UK-based M2M SIM provider that truly puts their customers first, InfiSIM is the way to go."
Frank Tillmann | Managing Director
You'll never be left on hold.
UK based support & customer service
As a business rolling out IoT connections, it's important to have somewhere to turn to if something goes wrong. When you choose an InfiSIM IoT solution, our United Kingdom based support team will be available to help you quickly and efficiently when you need it most. There's no automated robots or being left on hold, well answer your call within 10 seconds and put you through to your dedicated account manager, as and when you need them.
Be up and running in 48 hours.
Find the best M2M SIM plan for you
Here at InfiSIM we are one of the leading suppliers of M2M SIMs for IoT devices around the world. We've helped many businesses scale their IoT solutions to help them produce more products, drive more efficiencies, and grow their business. Let us help you to do the same; get in touch for a consultation and start a free trial.