Smart tools & monitoring solutions.
IoT in construction
Automating construction with IoT
IoT in construction refers to the integration of sensors, software, and connectivity solutions to collect, analyse, and exchange data. These IoT technologies, powered by IoT SIM cards, enable better decision-making and allow for the automation of processes on construction sites.
IoT applications in construction
IoT technology is transforming construction processes by connecting equipment, tools, and workers, leading to numerous applications that enhance safety, productivity, and efficiency.
Challenges & barriers to IoT adoption
Future trends of IoT in construction
As IoT technology continues to evolve, we can expect several trends to shape the future of construction:
Greater adoption of IoT-driven automation, leading to the rise of fully automated construction sites.

Increased use of drones and robots for tasks such as inspections, surveying, and material handling.

Development of smart buildings that use IoT technologies for energy management, security, and maintenance.

Widespread adoption of augmented reality (AR) and virtual reality (VR) to enhance design, planning, and training processes.

Integration of IoT with other emerging technologies, such as Artificial Intelligence (AI), blockchain, and 5G networks, to create more advanced solutions for the construction industry.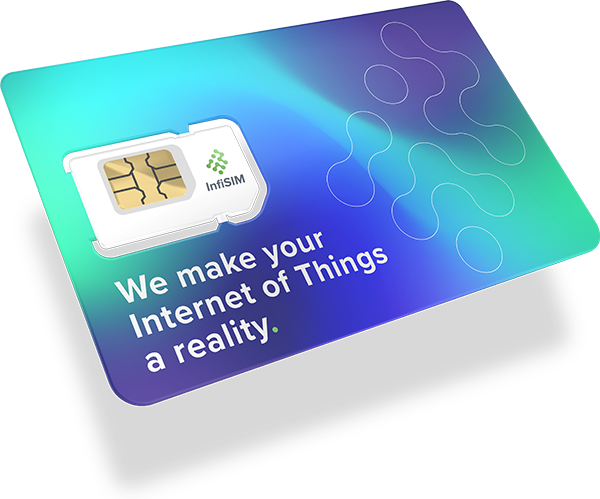 Why use InfiSIM for your IoT SIMs?
InfiSIM are one of the most reputable IoT SIM card providers with hundreds of thousands of SIMs deployed globally. We have UK-based support and fantastic reviews, so you can be sure that your business is in safe hands.