Fixed IP SIM cards
Fixed IP SIM cards, otherwise known as dedicated or static IP SIMs, give business users remote access to their IoT and M2M devices. Our fixed IP SIM packages boast vast coverage thanks to multi-operator connectivity, supported by hundreds of mobile network operators worldwide.
Solve technical problems with fixed IP SIMs
If you require secure and reliable two-way communications as part of your M2M solution, you may require a fixed IP SIM card. We can provision our SIM cards with static/fixed IP addresses, to allow for greater visibility and control over your connected devices, with complete end-to-end security and encryption.
Get a free M2M consultation…
Talk to one of our M2M connectivity specialists for all the information and pricing you need.
Fixed IP SIM cards are similar to regular M2M SIMs except they are equipped with a single, static IP address rather than a dynamic IP address. Having an IP address that never changes allows for direct, one-to-one connectivity between devices, making them a fantastic solution for IoT applications.
Our fixed IP SIMs provide your business with a powerful and easy-to-use remote access solution for your devices, connecting them to the internet via a fixed IP address and allowing you to manage your connectivity, remotely.
Fixed IP SIM cards play a big role in M2M connectivity. M2M is the process of two or more machines communicating with one another, and fixed IP addresses enable these machines to maintain a direct connection. They are widely used in IoT solutions where remote management is key, including remote CCTV, digital signage, and smart metering.
Why is a fixed IP address important for M2M?
A fixed IP address allows for secure and reliable two-way communications. That means that you don't need to wait for your IoT-connected device to send its data, you can remotely access the device and retrieve the information you need. This information can be collected securely, no matter where you are.
Fixed IP SIM cards guarantee you greater visibility and control over your connected devices, with complete end-to-end security and encryption. In contrast, standard mobile SIMs are provisioned by the networks with dynamic IP addresses – these change every time the mobile connects to the network, so you can't rely on being able to access the devices at any time.
This functionality is hugely important for certain applications of M2M communications, and it's only available when using a SIM with a static or fixed IP address.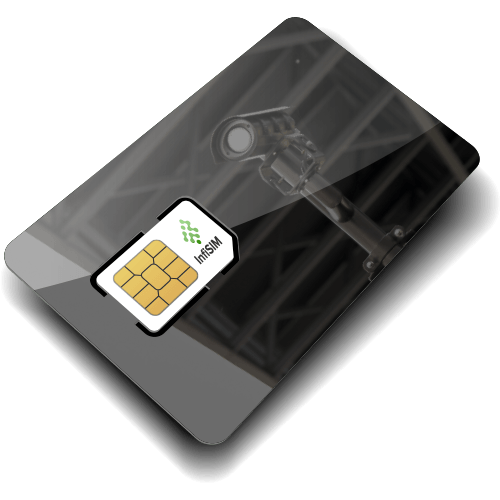 Benefits of fixed IP SIM cards

Remote access
Fixed IP connectivity ensures that your IoT devices can be accessed from anywhere, at any time. It's never been easier to manage your IoT solutions remotely.

Secure connectivity
All of our fixed IP SIMs come with a private APN to ensure that your IoT deployments can't be accessed from outside your network. Guarantee secure connectivity at all times.

Multi-network
Our fixed IP SIMs are multi-network compatible. Roam the networks on a non-steered basis and ensure you are connected to the strongest network available.
Fixed IP SIM applications
Static IP SIM cards enable the remote management of many different connections and applications such as data trackers, IP CCTV systems, digital signage solutions, smart meters, vending machines and wind turbines.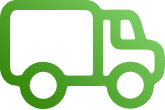 Monitor the location and status of your fleet.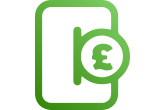 Process payments and manage stock remotely.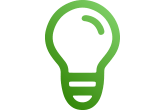 Automate readings and eliminate human error.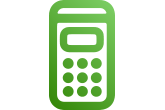 Helping businesses take payments anywhere.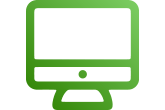 Control and update digital signage remotely.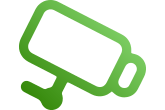 Monitor all of your security cameras remotely.
Fixed IP SIMs come in all shapes and sizes
Our fixed IP SIM cards are suitable for any IoT project. They are available in 2FF, 3FF, 4FF and MFF2 form factors. If you require a more robust SIM card connectivity solution, we also provide industrial grade staticIP SIMs. For more information about our fixed IP SIM packages, talk to one of our specialists.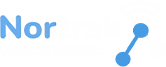 GPS tracking solutions
We are so pleased to have chosen InfiSIM as our preferred IoT SIM supplier. Managing our SIMs with our devices was of paramount importance to us, and their NOVA platform has been outstanding. InfiSIM have brilliant technical support, and a friendly, responsive team delivering a great service offering. We have no hesitation in recommending InfiSIM for your connected Business!
Antony Norton | Nortrak Ltd
NOVA, our M2M SIM management platform allows you to manage your IoT infrastructure at your own convenience, from anywhere in the world. Get a birds eye view of your entire fixed IP SIM estate and stay in control of your IoT connections.
Whether you're looking to deploy a couple of fixed IP SIMs or thousands, InfiSIM has the expertise and experience to deliver a reliable and cost-effective static M2M SIM rollout. Get started with your free trial today.
Fixed IP SIM cards
|

FAQs
Public fixed IP SIM vs private fixed IP SIM
Most SIMs connect using the public network. This means that a public IP address is used to connect to the internet, making your data more susceptible to being intercepted by cyber criminals. By utilising a private IP address, your SIM cards will connect to the internet via a private network. This means that your data will remain within your business' network and away from the public eye, protecting your devices from being accessed and abused by cyber criminals.
How is the 2G & 3G sunset affecting fixed IP connectivity solutions?
All 2G and 3G networks around the world are being terminated to make way for newer 5G technologies. It's important that your fixed IP SIM card deployments utilise future-proof connectivity protocols in order to avoid unscheduled downtime and additional costs for replacement services.
InfiSIM
|

Fixed IP SIM card UK provider
Thanks to the industry-leading infrastructure which supports all our IoT solutions, our M2M communications are completely reliable and secure. In fact, our static IP address SIM card services boast reliable connectivity, with over 99% uptime, so you can guarantee that your IoT-connected devices will always be operational and communicating. And with an InfiSIM free trial now available, there's never been a better time to kickstart your journey into IoT.
The M2M industry is saturated with a range of different wireless solutions, networks and platforms. As more IoT applications emerge across the globe, the demand for a more diverse range of connectivity solutions is growing exponentially. NOVA, our M2M SIM management platform, makes this easy to stay on top of while delivering simple cost control.