M2M SIM cards
Our M2M SIM Cards are utilised across the globe in a wide range of applications, from healthcare to logistics. Our cost-effective IoT connectivity solutions are designed to help you deploy and manage all of your connected devices reliably and seamlessly. Start your free trial today…
What are M2M SIM cards?
M2M SIM cards enable IoT devices (smart devices) to communicate with one another and traverse data across multiple networks, allowing businesses to scale their operations in a cost-effective way.
We're M2M connectivity specialists
Thanks to our extensive portfolio of M2M SIM cards and solutions, we're leading the way when it comes to IoT connectivity and connected devices. So if you require secure two-way communication, over-the-air (OTA) SIM activation, LPWAN connectivity or multi-network capabilities, we have your business covered. And if you're looking for more control, combine your InfiSIM solution with our advanced M2M SIM management platform, NOVA, for full visibility of your SIM estate.
Get a free M2M consultation…
Talk to one of our M2M connectivity specialists for all the information and pricing you need.
If international connectivity is critical to your business operations, look no further than our multi-network M2M SIM cards. We provide connectivity in more than 200 countries via 400+ cellular networks globally. So if you have an upcoming IoT project for 100, 1000 or 10000+ M2M SIM cards and you require uninterrupted connectivity abroad, we'll work with you to build the most effective and cost-efficient solution for your deployment.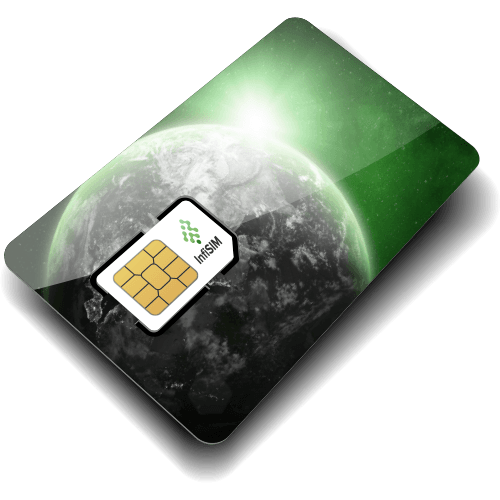 As a UK-based M2M connectivity provider, we cover all of the major networks within the United Kingdom. What's more, our multi-network solutions are non-steered, meaning they will never default to a parent network. In fact, we can guarantee that your multi-network SIMs will always be open to connecting to the strongest network available in your area, increasing the reliability and performance of your IoT applications.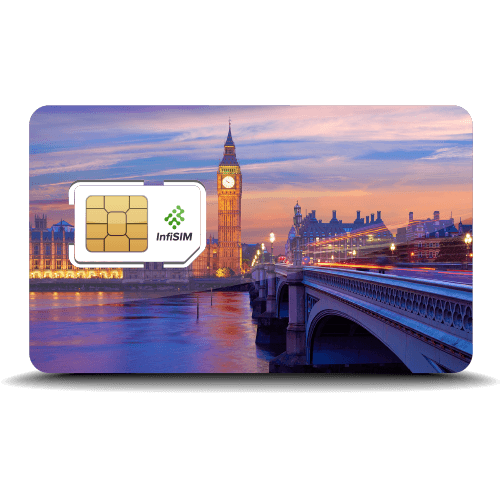 Our M2M SIM cards can be provisioned with static IP addresses to enable secure two-way communication, which is essential for many IoT projects to work effectively. These fixed IP SIM cards allow for enhanced visibility and control of your devices whilst enabling end-to-end security and encryption. We also provide enhanced security features via IPsec VPN technology, if required.
Vodafone have collated 25 years of expertise within the IoT industry, deploying more than 68 million connections globally. Their reputation as market leaders sets the bar for other mobile network operators (MNOs) and positions them at the top of the IoT tree. At InfiSIM we're always looking to enhance our M2M service offering, which is why we're proud to partner with Vodafone in delivering IoT solutions to businesses globally.
Low-power, low-cost connectivity has taken the IoT market by storm. Thanks to its highly penetrative properties and lengthy lifespan, NB-IoT is the perfect solution for underground and hard-to-reach places. If you have a project in deep urban infrastructure and are struggling for connectivity, you should consider NB-IoT, the pinnacle of LPWAN technology.


"We are market leaders in the manufacturing of mechanised forestry equipment. These machines run complex control systems for real time decision making during the processing of each tree and to collect vast amounts of sensor data related to machine performance. Machines are deployed to the most remote areas of the UK usually for several months at a time.
This presented a problem for our telematics software connections used for remote support sessions and general data traffic to and from our servers. We trialled several solutions with other suppliers with very little success due to reliability and stability of the products offered.
I researched and found InfiSIM who couldn't have been more helpful. Their knowledge about their product was very impressive and gave me the confidence to authorise a few trials. We were receiving data from our machines when we couldn't even get a proper phone signal. Perfect!
We now have over 100 machines running our telematics software and we often receive compliments that we are now also the market leaders in the telematics within our industry. This wouldn't have been possible without the InfiSIM product.
Our InfiSIM products are monitored through NOVA. This system is brilliant and saves huge amounts of time managing the SIMs."
John Geddes | Komatsu Forest Ltd
If you're gearing up for an M2M SIM card deployment, visibility and control is paramount (especially if you have hundreds or thousands of SIMs). NOVA puts you in the driver's seat, giving you access to your entire SIM estate. Seamlessly administrate your SIMs, analyse data in real-time, apply cloud-based security profiles, manage and deploy usage alerts and more. Almost any feature you wish to view or make changes to can be controlled in our leading M2M SIM management platform.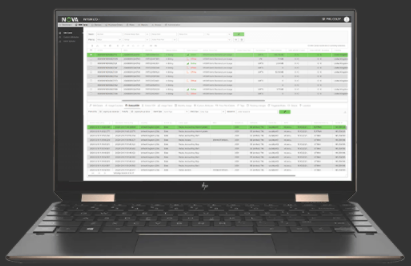 InfiSIM are IoT experts
We've been operating in the IoT space for over 5 years, across multiple industries with incredible network coverage globally. Whatever challenges you're looking to overcome we can support you and your implementation. NOVA, our connectivity management platform will allow you to monitor all of your IoT devices at your convenience, giving you total control to manage thousands of devices. Get in touch with InfiSIM for all your connectivity solutions.