M2M connectivity specialists
Thanks to our extensive portfolio of M2M SIM cards and solutions, we're leading the way when it comes to IoT connectivity. So if you require secure two-way communication, over-the-air (OTA) SIM activation, LPWAN connectivity or multi-network capabilities, we have your business covered. And if you're looking for more control, combine your InfiSIM solution with our advanced M2M SIM management platform, NOVA, for full visibility of your SIM estate.
Get a free M2M consultation…
Talk to one of our M2M connectivity specialists for all the information and pricing you need.
Global M2M SIM cards
If international connectivity is critical to your business operations, look no further than our multi-network roaming SIM cards. We provide connectivity in more than 200 countries via 400+ networks globally. So if you have an upcoming IoT project for 100, 1000 or 10000+ M2M SIM cards and you require connectivity abroad, we'll work with you to build the most effective and cost-efficient solution for your deployment.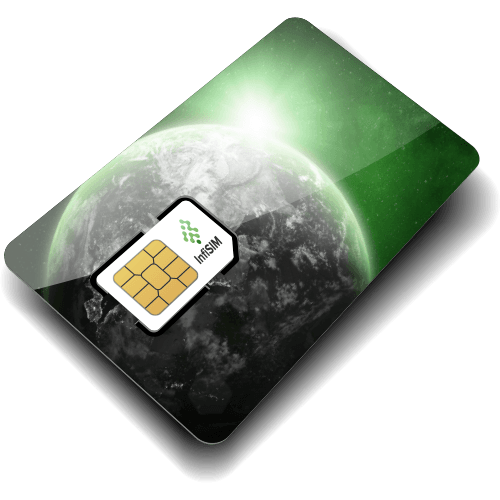 UK M2M SIM cards
As a UK-based M2M connectivity provider, we cover all of the major UK networks. What's more, our multi-network solutions are non-steered, meaning they will never default to a parent network. We can guarantee that you'll always be connected to the strongest network available in your area, increasing the reliability and performance of your application.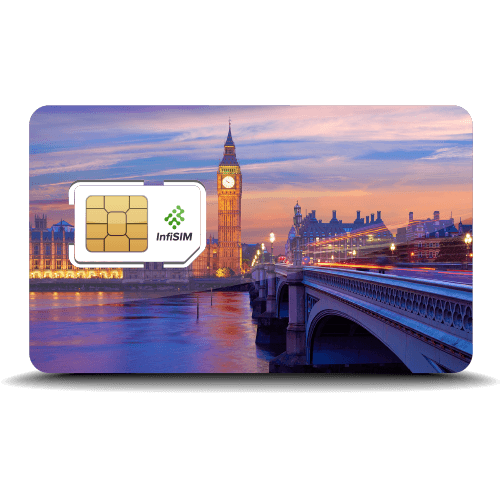 Fixed IP SIM cards
Our M2M SIM cards can be provisioned with static IP addresses to enable secure two-way communication, which is essential for many IoT projects to work effectively. These fixed IP SIM cards allow for enhanced visibility and control of your devices whilst enabling end-to-end security and encryption. We also provide enhanced security features via IPsec VPN technology, if required.
Vodafone M2M SIM cards
Vodafone have collated 25 years of expertise within the IoT industry, deploying more than 68 million connections globally. Their reputation as market leaders sets the bar for other mobile network operators (MNOs) and positions them at the top of the IoT tree. At InfiSIM we're always looking to enhance our M2M service offering, which is why we're proud to partner with Vodafone in delivering IoT solutions to businesses globally.
NB-IoT (Narrowband IoT)
Low-power, low-cost connectivity has taken the IoT market by storm. Thanks to its highly penetrative properties and lengthy lifespan, NB-IoT is the perfect solution for underground and hard-to-reach places. If you have a project in deep urban infrastructure and are struggling for connectivity, you should consider NB-IoT, the pinnacle of LPWAN technology.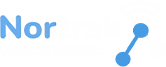 GPS tracking solutions
We are so pleased to have chosen InfiSIM as our preferred IoT SIM supplier. Managing our SIMs with our devices was of paramount importance to us, and their NOVA platform has been outstanding. InfiSIM have brilliant technical support, and a friendly, responsive team delivering a great service offering. We have no hesitation in recommending InfiSIM for your connected Business!
Antony Norton | Nortrak Ltd
eSIM (eUICC)
eSIM is the future of IoT connectivity. Otherwise known as eUICC (Embedded Universal Integrated Circuit Card), eSIM provides your business with the ability to manage the roll out of your M2M solution over-the-air (OTA).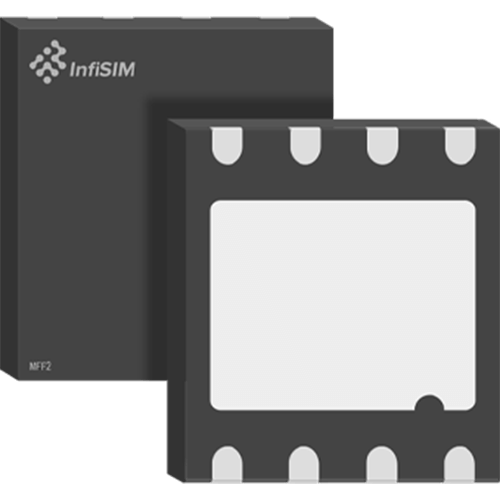 M2M SIM management
If you're gearing up for an M2M SIM card deployment, visibility and control is paramount (especially if you have hundreds or thousands of SIMs). NOVA puts you in the driver's seat, giving you access to your entire SIM estate. Seamlessly administrate your SIMs, analyse data in real-time, apply cloud-based security profiles, manage and deploy usage alerts and more. Almost any feature you wish to view or make changes to can be controlled in our leading M2M SIM management platform.