Improving healthcare with IoT
By combining medical equipment with IoT connectivity, patients can live much more independently due to the personalised care they receive. IoT is also improving supply chain management within the healthcare sector and it plays a major role in making clinical trials more successful.
Get a free IoT consultation…
Talk to one of our M2M connectivity specialists for all the information and pricing you need.
Remote patient monitoring
IoT-powered mHealth solutions enable medical professionals to monitor, consult with and even treat patients remotely, reducing the need for people to visit a hospital or GP when they become ill. IoT helps improve accuracy when it comes to data collection, allowing care to be tailored to each individual. It also allows clinical resources that are already limited to be utilised more effectively, reducing costs and improving patient management.
24/7 patient monitoring
Wearables have taken the fitness industry by storm. They help us monitor our heart-rates, count our steps and track our sleep patterns. But the benefits of wearables aren't limited to the fitness sector. Wearables are widely used across the healthcare industry to help doctors and families lookout for the elderly or those with cognitive degenerative diseases. By monitoring them remotely, face-to-face check-ups are much less frequent.
Manage diabetes remotely
IoT is being used alongside glucometers to track the blood-sugar levels of diabetics, with an aim to reduce the long-term health risks caused by diabetes. Doctors can now track their patients' blood-sugar levels remotely, allowing them to call their patients in for an appointment when there is a problem instead of arranging regular check-ups with them.
Monitor patients on-the-move
The minutes immediately after a serious accident has taken place often prove to be crucial in saving lives. It's important that paramedics relay clear and correct information back to the hospital so that patients receive the care they need as soon as they arrive. By using IoT connectivity to wirelessly transfer this critical patient information, transporting patients from the ambulance to the emergency room is much more seamless.
We offer a variety of different M2M and IoT connectivity solutions, from global multi-carrier SIMs, to secure fixed IP solutions. Find the perfect connectivity option for your healthcare solution…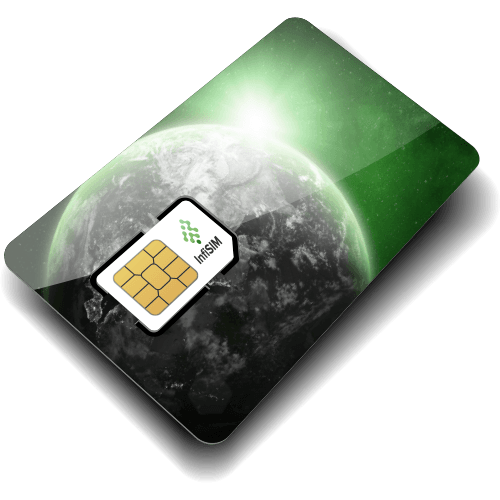 IoT supports independent living
IoT connectivity is being utilised to enable independent living for those who would usually require around-the-clock care. New technologies such as sensors and wearables provide families and carers with information about a person's health. A notification or an alarm can be raised in the event they have a fall, get lost or even if their lights haven't been turned on or off within a certain timeframe. IoT connectivity can also be used alongside connected medicine cabinets to remind patients to take their medication on-time.
By deploying IoT solutions in the homes of patients with vulnerabilities, we not only ease the pressure put on healthcare professionals to care for them, we allow people to continue living by themselves without someone watching them over their shoulder 24/7.
Monitor the condition of healthcare equipment
It's important to make sure that medical equipment is in good condition to keep patients safe. For this reason, sensors and IoT connectivity is now being applied to healthcare solutions so that the status of the equipment can be monitored remotely. One example of how condition monitoring is being used in the medical industry is in battery-powered defibrillators, which are often used in the event of a sudden cardiac arrest. As soon as an IoT sensor detects that a defibrillator has failed, an alert will be sent out to the relevant teams instantly. This alert prevents the equipment from being used and notifies maintenance professionals to fix it or replace it as soon as possible.
Clinical trials
IoT is being used in clinical trials to provide healthcare professionals with more efficient methods of collecting and monitoring data. Researching and developing drugs and treatments is no easy task, but IoT applications simplify the process as they allow clinicians to analyse data remotely, giving them a much deeper insight into where their resources should be allocated and speeding up their clinical trial.
Drugs and medicines need to be stored correctly at all times to guarantee that they are safe to use. This also applies to when they are being transported. Adding various IoT sensors to refrigerated HGVs and shipment containers makes it easier to monitor the temperature and conditions of stock during transit. By doing so, businesses are able to comply with cold chain regulations and medical waste is kept to a minimum. And in the event that stock is delivered under conditions that don't meet these regulations, notifications make it easy to identify which batches are affected before they are put on shelves.
Adding GPS trackers with multi-network capabilities also allows healthcare businesses to monitor the location of their stock at all times, preventing it from being lost or stolen.
Get a free IoT consultation