We are here to provide you with all the M2M communications you need, whether you're a small business or large enterprise, an end-user or a hardware manufacturer. IoT is the future of business, and thanks to our approachable and expert team, it's easier than ever to take advantage of tomorrow's technology today.
Talk to an M2M connectivity expert…
We make your Internet of Things (IoT) a reality.
Are you looking for advice regarding an upcoming IoT project? Request a free IoT consultation and our team of M2M specialists will be in touch with you to discuss your objectives and requirements, and to advise you on the most suitable connectivity solution for your business…
The 2G & 3G sunset is happening all over the world. Download our definitive guide to the 2G & 3G sunset to find out how your IoT services could be affected and what you can do to lessen the impact on your business.
We understand that worldwide M2M network coverage can be critical to your business operation. That's why our multi-carrier roaming SIMs can connect to 400+ networks across the UK and 200+ other countries. From Mexico to Malta, Canada to Cambodia, InfiSIM have all your M2M needs covered.
Our specialist connectivity solutions have been specifically designed for use across all IoT and M2M deployments, regardless of your business' industry, devices, location or connectivity requirements. And with a variety of value-added features to choose from, you can be sure that InfiSIM have a solution for your unique IoT project.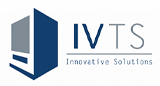 Intelligent vending & business automation
IVTS adopted the InfiSIM platform for their Intelligent vending and business automation system as a standardised platform for our 4G based systems. The benefits IVTS achieved were in all areas of the platform, the major benefit to IVTS was a single management platform to see a fleet of machines through a single dashboard. The SIMs became multi network allowing additional redundancy to a single SIM carrier allowing our systems uptime to increase and aggregated data allowed for machines to reduce over charges and data outages. We have more control and cost savings achieved have led our business to engage in all our equipment being 4G ready.
Get a free IoT consultation