Global M2M SIMs
Do your IoT devices move between countries? Maybe you have customers that require connectivity abroad. At InfiSIM, we provide M2M connectivity to more than 200 countries, across 400+ networks. Find the perfect multi-network solution for your project and take your IoT operations global.
We partner with 400+ networks

Connectivity in 200+ countries
"Reliable multi carrier data SIMs" – Allday Time Systems Ltd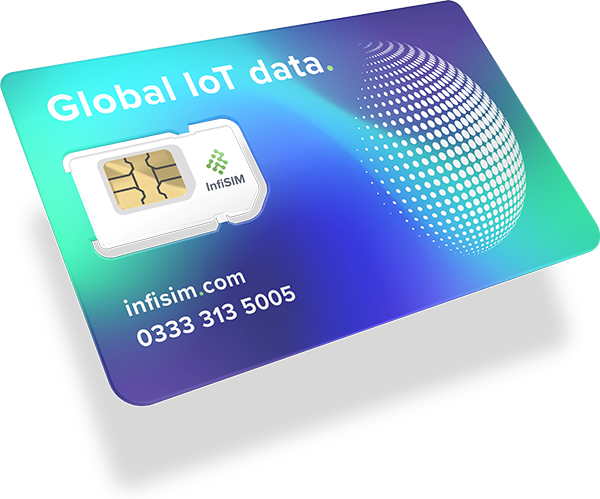 Global M2M connectivity
Whether you have 100, 1,000 or 10,000+ IoT devices in the field, it's important to deploy an M2M SIM card solution that is tailored to suit your unique data requirements. That's why we do just that; we work with you to understand how your SIMs are being used and recommend the most effective and cost-efficient tariffs and solutions for your project, no matter where in the world you require connectivity.
Connectivity on a global scale.
We understand that worldwide M2M network coverage can be critical to your business operation. That's why our multi-carrier roaming SIMs can connect to 400+ networks across the UK and 200+ other countries. From Mexico to Malta, Canada to Cambodia, InfiSIM have all your M2M needs covered.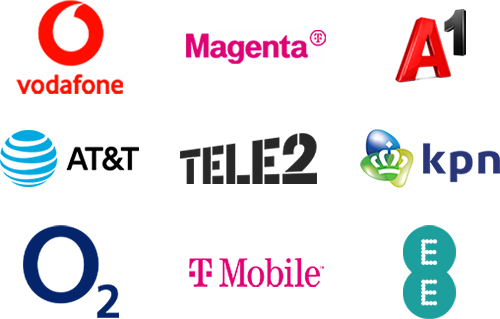 Aggregated data pools
By aggregating your data across your SIM estate, you will have the flexibility to share data across all of your connected devices. If one of your devices is overusing data and another is under-using, they'll both take data from the same pot. Rest knowing that the likelihood of you exceeding your data limit is far less likely with InfiSIM.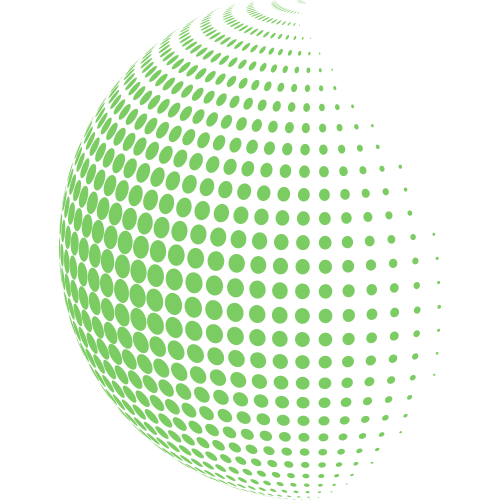 Roam the networks without restrictions.
Non-steered Global M2M connectivity
At InfiSIM, our multi-network roaming SIMs never default to a parent mobile network. We provide non-steered M2M connectivity, meaning our global M2M SIM cards are open to connecting to the strongest network available in your location.
By utilising Global M2M SIM cards that can seamlessly switch between networks (without prioritising one specific primary network), you will not only benefit from faster connectivity, but from increased up-time too. In fact, we pride ourselves on providing 99.98% up-time across all the major networks.
Connectivity on a global scale.
If you require secure and reliable two-way communications as part of your M2M solution, you may require a fixed IP SIM card. We can provision our SIMs with static/fixed IPv6 addresses, to allow for greater visibility and control over your connected devices, with complete end-to-end security and encryption.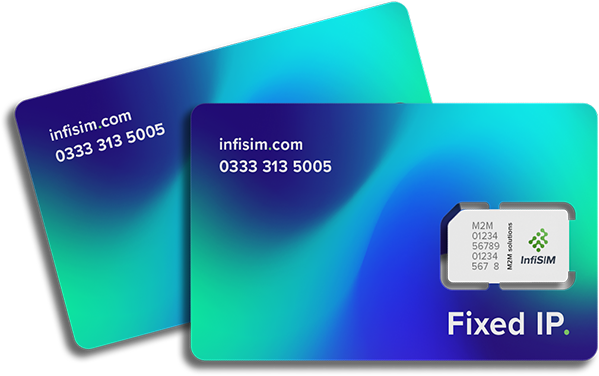 How our global M2M SIMs are being used.
We provide connectivity for millions of devices across the world that are all used in a range of applications.
Regardless of your IoT connectivity requirements, you can be confident with InfiSIM. Get started with a free trial – it's completely risk free.
A SIM card for every project.
Our Global M2M SIMs are available in all form factors
We provide connectivity for millions of devices across the world that are all used in a range of applications.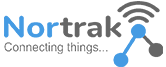 "We are so pleased to have chosen InfiSIM as our preferred IoT SIM supplier. Managing our SIMs with our devices was of paramount importance to us, and their NOVA platform has been outstanding. InfiSIM have brilliant technical support, and a friendly, responsive team delivering a great service offering. We have no hesitation in recommending InfiSIM for your connected Business!"a
Antony Norton | Nortrak Ltd
Unsure whether a global M2M solution will work for you?
At InfiSIM we believe that in order for you to get the most out of your trial, you need a SIM that is fit for purpose. That's why unlike other M2M SIM card providers, we won't send you a generic SIM with a pre-loaded tariff; we'll work with you to tailor the perfect trial SIM for your unique solution, just like we do with any new project.