Kickstart your IoT project.
Our M2M SIM Cards are utilised across the globe in a wide range of applications, from healthcare to logistics. Our cost-effective IoT connectivity solutions are designed to help you deploy and manage all of your connected devices reliably and seamlessly.
Start your free trial today…
We're M2M connectivity specialists
Thanks to our extensive portfolio of M2M SIM cards and solutions, we're leading the way when it comes to IoT connectivity and connected devices. So if you require secure two-way communication, over-the-air (OTA) SIM activation, LPWAN connectivity or multi-network capabilities, we have your business covered. And if you're looking for more control, combine your InfiSIM solution with our advanced M2M SIM management platform, NOVA, for full visibility of your SIM estate.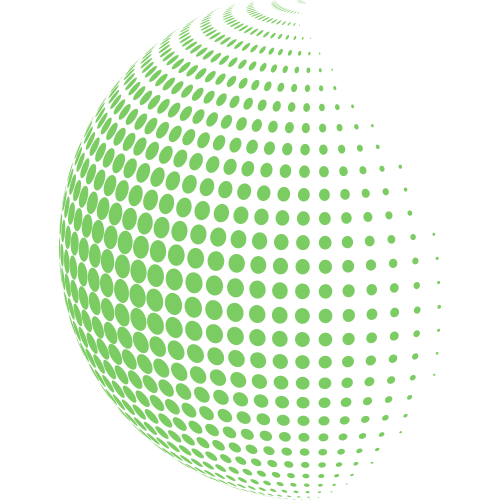 Benefits of M2M SIM cards

Multi-network
We provide non-steered multi-network SIMs. This means your IoT devices will always be open to connecting to the strongest network in your area.

Robust
Industrial M2M SIMs can operate and deliver reliable performance under the harshest of environmental conditions, including extreme temperatures.

Low-cost
Deploying M2M SIM cards can be a very cost-effective option for your business. Allow your operations to run more efficiently and make significant savings.

Remote maintenance
Our IoT SIM cards can be maintained, diagnosed and updated remotely thanks to OTA technology. Reduce engineer callouts with InfiSIM.
Why choose InfiSIM for your IoT SIM cards?
UK support
We pride ourselves on our fantastic UK support team. If you come across an issue with your M2M SIMs, our team of experts are just one phone call away.
Our unsteered multi-network SIMs are open to connecting to the strongest available network. Ensure that you're always connected to the strongest signal.
There are a wide range of industries taking advantage of IoT SIMs. Find our more about how businesses are utilising IoT connectivity to make their processes and operations more efficient.
M2M SIM security
Security is of the utmost importance when it comes to reducing the risk of your IoT devices being compromised. A private APN can be used to enable the secure connection of provisioned IoT devices to your corporate network. By preventing your IoT infrastructure from being exposed to the entire public internet, you can rest assured that your vulnerability is kept to a minimum.
An IPSec VPN can also be applied to your M2M deployment in order to link two private networks over the public internet. The IPSec VPN does this securely by encrypting and authenticating all of the traffic being passed through the tunnel. Learn more about M2M Security Risks or Talk to our team to find out how InfiSIM can help maximise the security of your IoT solutions.
Steered vs unsteered M2M SIMs for your IoT devices
Unsteered or non-steered SIMs are multi-network SIM cards that are open to connecting to multiple networks whilst prioritising the one with the strongest signal. They are different to steered multi-network SIMs which are programmed to default to a parent network, even if a stronger network is available. At InfiSIM, all of our multi-network IoT solutions are unsteered.
M2M SIMs come in multiple sizes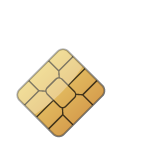 Mini SIM (2FF)
2FF is the most frequent size of M2M SIM that is used. It can frequently be found in large white goods, payment terminals and vehicles.

Micro SIM (3FF)
Micro SIMs are approximately 50% of the size of the 2FF SIMs. These are frequently found in mobile devices, smart watches and other wearable tech.

Nano SIM (4FF)
4FF is the smallest removable M2M SIM you can use. These are usually found in tiny devices that require small components.

Embedded SIM (MFF2)
Embedded SIM cards are non-removable components that are soldered to the circuit board of a device. These are often deployed in scenarios where manufacturers want to prevent end-users from accessing their SIM cards. eUICC SIMs are often delivered in this form factor, giving manufacturers and/or end-users the ability to provision SIMs remotely OTA (over the air).
The 2G & 3G sunset is happening all over the world. Download our definitive guide to the 2G & 3G sunset to find out how your IoT services could be affected and what you can do to lessen the impact on your business.

"We are market leaders in the manufacturing of mechanised forestry equipment. These machines run complex control systems for real time decision making during the processing of each tree and to collect vast amounts of sensor data related to machine performance. Machines are deployed to the most remote areas of the UK usually for several months at a time.
This presented a problem for our telematics software connections used for remote support sessions and general data traffic to and from our servers. We trialled several solutions with other suppliers with very little success due to reliability and stability of the products offered.
I researched and found InfiSIM who couldn't have been more helpful. Their knowledge about their product was very impressive and gave me the confidence to authorise a few trials. We were receiving data from our machines when we couldn't even get a proper phone signal. Perfect!
We now have over 100 machines running our telematics software and we often receive compliments that we are now also the market leaders in the telematics within our industry. This wouldn't have been possible without the InfiSIM product.
Our InfiSIM products are monitored through NOVA. This system is brilliant and saves huge amounts of time managing the SIMs."
John Geddes | Komatsu Forest Ltd
More M2M SIM card solutions by InfiSIM
Low-power, low-cost connectivity has taken the IoT market by storm. Thanks to its highly penetrative properties and lengthy lifespan, NB-IoT is the perfect solution for underground and hard-to-reach places. If you have a project in deep urban infrastructure and are struggling for connectivity, you should consider NB-IoT, the pinnacle of LPWAN technology.

How to get started with IoT SIM cards
Identify your requirements
Work out your overall needs for the project and identify the connectivity requirements of your IoT devices. You may need your SIMs to function and work consistently in extreme conditions, or you might find that an aggregated data solution is more cost-effective for your business etc.
Setup & trial your M2M SIM cards
Once you understand your requirements you may want to discuss a trial with your IoT SIM provider to test their compatibility with your devices. A trial will allow you to make sure that you're happy with the performance and reliability of your new M2M SIMs before deploying them in bulk.
Deployment & roll out of your IoT solution
Once you've tested out a small trial deployment and you're happy with your M2M SIM plan & connectivity, you'll want to roll out your M2M SIMs right away. If you have project deadlines that you need to meet, delays to this process can end up costing you money. At InfiSIM, our deployment is quick and effective.
Monitor your M2M connectivity
Use our industry-leading IoT SIM management platform, NOVA, to monitor your M2M deployments and make sure that they're working as expected. NOVA provides you with all the information you require in order to make informed decisions regarding your data and connectivity.
Maintenance & alerts
It's important that your IoT deployments continue to work in the long term. Alerts can be set up in NOVA to notify you when a specific device (or group of devices) has reached a certain data threshold. This information allows you to take action before a SIM overuses data and gets barred.
Every business is unique and has different requirements. It's important that you make the right decision for your business and choose a provider that compliments your operations.
InfiSIM are IoT SIM experts
We've been operating in the IoT space for over 5 years, across multiple industries with incredible network coverage globally. Whatever challenges you're looking to overcome we can support you and your implementation. NOVA, our connectivity management platform will allow you to monitor all of your IoT devices at your convenience, giving you total control to manage thousands of devices. Get in touch with InfiSIM for all your connectivity solutions.
Are M2M SIM cards the only way to connect to my devices?
M2M SIM cards aren't the only way to connect your IoT devices. Other technologies such as LPWAN (low powered wide area network) allow you to connect your devices whilst maintaining low power consumption. However, in order to deploy LPWAN across your IoT applications, you'll need specific or tailor-made hardware. If your hardware is LPWAN compatible, you could benefit from discussing your options with our team of connectivity specialists.
M2M SIM cards are the most widely used form of connectivity in the IoT market for a very good reason; they give you the flexibility to manage your own solution and deploy IoT connections cost-effectively. Are you interested in our IoT connectivity solutions? Contact our team to start taking advantage of tomorrow's technology, today.
Learn more about the Future of IoT